N.M.F Intensive Hydrating Mask
Intensive hydration in 15 minutes!
Water (Aqua/Eau), PEG/PPG-17/6 Copolymer, Glycereth-26, Glycerin, 1,2-Hexanediol, Willow (Salix Alba) Bark Extract, Butylene Glycol, Xanthan Gum, Hydroxyethyl Urea, Panthenol, Trehalose, Betaine, Arginine, Polysorbate 80, Carbomer, Allantoin, Adenosine, Disodium EDTA, Frankincense (Boswellia Serrata) Resin Extract, Tocopheryl Acetate, Sodium Hyaluronate, Ethylhexylglycerin, Cabbage Rose (Rosa Centifolia) Flower Water, Green Purslane (Portulaca Oleracea) Extract, Polyglutamic Acid, Witch Hazel (Hamamelis Virginiana) Water, Sweet Almond (Prunus Amygdalus Dulcis) Seed Extract, Mushroom (Fomes Officinalis) Extract, Hydrolyzed Collagen, Aloe Vera (Aloe Barbadensis) Leaf Juice, Beta-Glucan, Glutamic Acid, Phenylalanine, Glutamine, Proline, Alanine, Fragrance (Parfum)

1. After cleansing and/or toning, apply the mask evenly.
2. Relax for 15 minutes or until the logo appears, remove the mask.
3. Lightly pat the remaining essence to help it absorb into your skin.
MEDIHEAL for Everyone. Whatever your skin needs, MEDIHEAL has covered with a diverse range of custom fitted facial mask treatments. 
Customer Reviews
Filter Reviews:
anybody
least
Tea Tree
neck
condition
matter
kind
issues
redness
irritation
miska

United States
04/02/2021
Good mask...
This is one of my favorite masks from the Mediheal brand. I'd say it's in my top 3. My other two top picks are the Moisturizing Brightening Charcoal and the Tea Tree sheet masks. This NMF mask is very moisturizing and never gives me any issues with redness or irritation of any kind. I feel like I can use this on my skin no matter what condition it's in. There's no discernable fragrance to these which makes me very happy as fragrance can be aggravating to my sensitive skin. This mask has never made me break out, nor have any of the other Mediheal masks that I've tried. I find that the sheet mask is adequately saturated with serum and there's usually enough left over for my neck, chest and upper arms. I wouldn't say that there's a ton of liquid left over in the foil packet but it gets the job done. I can get a good 30 minutes at least out of these particular sheet masks. I find the NMF mask to be both moisturizing and soothing to my skin. I'd recommend this mask to pretty much anybody looking for some moisture. Not one negative thing to say about this one!
T

United States
03/06/2021
Hydrating
Very good quality sheet mask. My skin was glowing the next morning. I ordered more. No irritation even with fragrance being the last ingredient.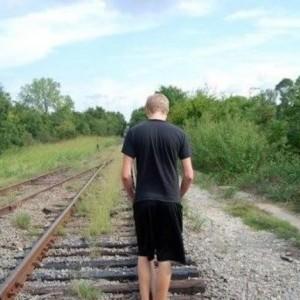 TC
Taylor C.

United States
03/05/2021
Blown Away
Works as well as masks I've tried that costed 5x as much.
12/26/2020
Love These!
I love the product and the value! I can't wait to order more! I've made this part of my routine, and I'm so glad I did. My skin is already changing for the better because I'm taking the time to care for it. After washing and toning my face, I love wearing these sheet masks. There is a lot of product on them, and it makes a noticeable difference in how soft and clear my skin is, after using them each day. Highly recommend!
12/22/2020
Soooo good!
This product is amazing on my dry, sensitive skin. I did my Korean skin care routine steps with this mask included and after my skin was glowing so much it looked like I was a walking filter! I got compliments on my skin and everything!
12/19/2020
The best moisturizing mask out there
I am sheet mask obsessed and have tried just about every brand out there. This is the best I've used BY FAR, including much more expensive brands. From now on, this is the only brand I'll buy for sheet masks. It's also thinner and easier to wear than most sheet masks. Just all around fantastic!
12/17/2020
DON'T HESITATE. JUST BUY IT
I don't drink a lot of water so therefore, my skin tends to be on the dry side. Ever since I purchased this product, I realized that it keeps my face hydrated even until the next morning. I also realized, that it helps with my acne scars, as it started to fade away. I have already gone through 14 sheets and I purchased more because it's seriously worth every penny. My friends been commenting on how my skin improved so much. I've wasted so much money on high end products like estee lauder and SK-II, they never work. I also love how they have the "mediheal" sign to tell you which part is the part where you apply on your face. It contains a lot of ampule that sometimes I use the remaining ampule on my neck and arms. Trust me, this is going to be the best purchase you'll ever make.
Darcy H.

United States
11/13/2020
Very effective
It hydrates my skin and makes me feel very refreshed. I will continue to use these forever. I work in a hospital and with COVID-19 having to wear a mask all the time cobined with the dry air kills my face but these make it all better.